Knowledge of Cosplay Wigs EP1: Perfect Methods of Selection & Maintenance
Personal Experience
Personally, I adore a visit to anime expo. Happiness tends to seize me when my favorite anime roles played by cosers who wear the delicate cosplay wigs, cosplay costumes, cosplay shoes or other accessories. It seems as if I lived in such a magic wonderland together with lovely anime characters.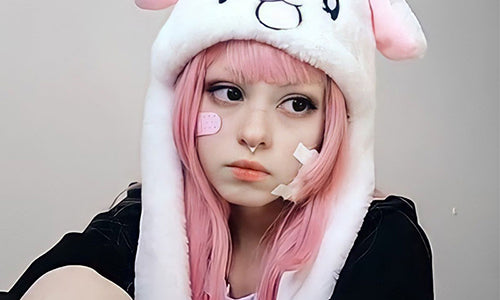 However, it is the similarity that performs an essential function in cosplay make-up. Especially, fancy-oriented wigs do count among the whole kits. There is no doubt that previous selection and subsequent maintenance of a wig play an indispensable role in demonstration of a perfect persona.
Recognition of cosplay characters depends especially on the cosplay wigs and costumes. For an excellent coser, second to character similarity is aesthertic degree and comfort level, which accounts in the premier position to a successful cosplay make-up. We could find numerous different kinds of wigs such as general fiber, high temperature fiber and human hair.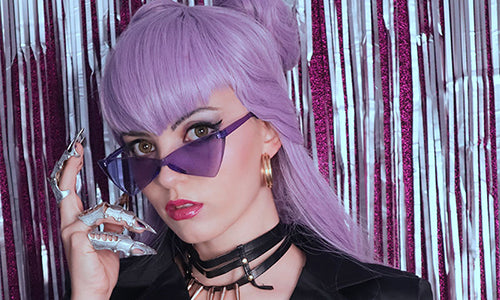 Comparison and contrast of General Fiber and High Temperature Fiber
1.Temperature Resistance: High temperature fiber could bear the temperature below 200°C for hot irons while the general fiber below 80°C.
2. Texture Difference: High temperature fiber is featured with thinner and softer silk whereas the general one thicker and harder.
3. The sense of shape: High-temperature wire is only suitable for these types of styles: curl straight hair, straighten curls, and perm MSN wigs. Any other styles are most suitable for card silk.
4.Thickness Details: The high temperature wire is about 3/5 thick of the general wire, so it is normal that the number of high temperature wire on the same wig is more than that of the card wire. But it seems they feature the same thickness.
5.The reflectance of high temperature silk is the same as general wire , depending on the color (for example, gray wigs are basically not reflective).
Summary: It can be seen from the above parameters that there is a big difference between high temperature wire and general wire. The advantage of high-temperature wire is that it can be ironed freely, and it is softer to the touch, and it is more natural to wear it out. The advantage of Cass is that it can make some exaggerated and supportive shapes.